Posts for: April, 2019
By Digiorno Dental Fitness
April 18, 2019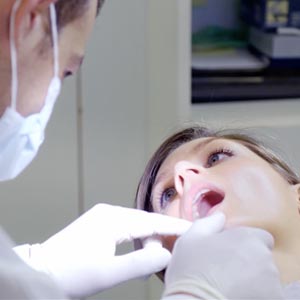 This month marks the 20th annual observance of Oral Cancer Awareness Month. Last year, over 50,000 people in the US were diagnosed with oral cancer, and over 10,000 people died from the disease. The 5-year survival rate for oral cancer is only around 57%, making it more deadly than many other types of cancer. But if oral cancer is caught and treated early, the 5-year survival rate jumps to over 80%. This is one reason why regular dental checkups are so important—we can be your best ally in detecting oral cancer in its early stages.
Oral cancer is particularly dangerous because it often develops without pain or obvious symptoms. Early detection greatly improves the chances of successful treatment, but signs of the disease frequently go unnoticed until the cancer is advanced. Fortunately, dentists and dental hygienists are trained to recognize signs of oral cancer in the early stages, when it is most treatable. Oral cancer can appear on any surface of the mouth and throat, with the tongue being the most common site, particularly along the sides, followed by the floor of the mouth. As part of a regular dental exam, we examine these surfaces for even subtle signs of the disease.
Screenings performed at the dental office are the best way to detect oral cancer, but between dental visits it's a good idea to check your own mouth for any of the following: white or red patches, lumps, hard spots, spots that bleed easily or sores that don't heal. Let us know if any of these symptoms don't go away on their own within two or three weeks.
Using tobacco in any form is a major risk factor for oral cancer, especially in combination with alcohol consumption. Although the majority of people diagnosed with oral cancer are over age 55, the fastest growing segment of new diagnoses are among young people due to the rise in cases of sexually transmitted human papillomavirus (HPV) in young adults.
A routine dental visit can do much more than preventing and treating tooth decay and gum disease—it might even save your life! If you have questions about oral cancer or are concerned about possible symptoms, call us as soon as possible to schedule an appointment for a consultation.
By Digiorno Dental Fitness
April 08, 2019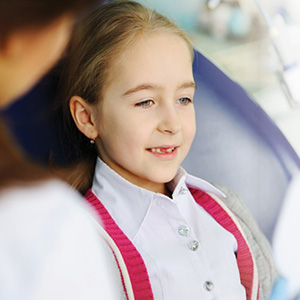 The longer many health problems go on, the worse they become. Treating them as early as possible could stop or slow their development.
That holds true for poor bites: while we can certainly correct them later in life, it's often better to "intercept" the problem during childhood. Interceptive orthodontics attempts to do this with treatments that influence how the jaws and other mouth structures develop during childhood. Many of these techniques are usually best implemented before puberty.
For example, some very complex problems called cross bites can occur if the upper jaw grows too narrowly. We might be able to stop this from happening by using an orthodontic appliance called a palatal expander during the childhood years. It works because the bone at the center of the palate (roof of the mouth) has a gap running back to front until the early teens when the gap closes.
We fit the palatal expander up under and against the palate, then extend out metal arms from a center mechanism to the back of the upper teeth that exert outward pressure on them. This widens the center gap, which the body continually fills with bone as the device gradually exerts more pressure. Over time this causes the jaw to widen and lessens the cross bite. Timing, though, is everything: it's most effective before the gap closes.
Another way to aid jaw growth is a Herbst appliance, a hinged device that alters the movement of the jaws. As a child wears it, a Herbst appliance draws the lower jaw forward to develop more in that direction. Like the palatal expander, it's best used before significant jaw growth occurs.
These are just two examples of techniques and tools that can guide structural growth and prevent bite problems. Because they're most effective in the early years of oral development, your child should undergo an orthodontic evaluation as early as age 6 to see if they need and can benefit from an interceptive treatment.
Interceptive orthodontics can stop or at least slow a growing bite problem. The effort and expense now could save you much more of both later on.
If you would like more information on interceptive orthodontics, please contact us or schedule an appointment for a consultation. You can also learn more about this topic by reading the Dear Doctor magazine article "Interceptive Orthodontics: Timely Intervention can make Treatment Easier."